//I am here to assist you with legal matters.
//<DecodeLaw = <
Empowering Your Tech Journey

>;
//Profesjonalne i indywidualne podejście

= DL

;


//Zawsze

engaged (

!

):|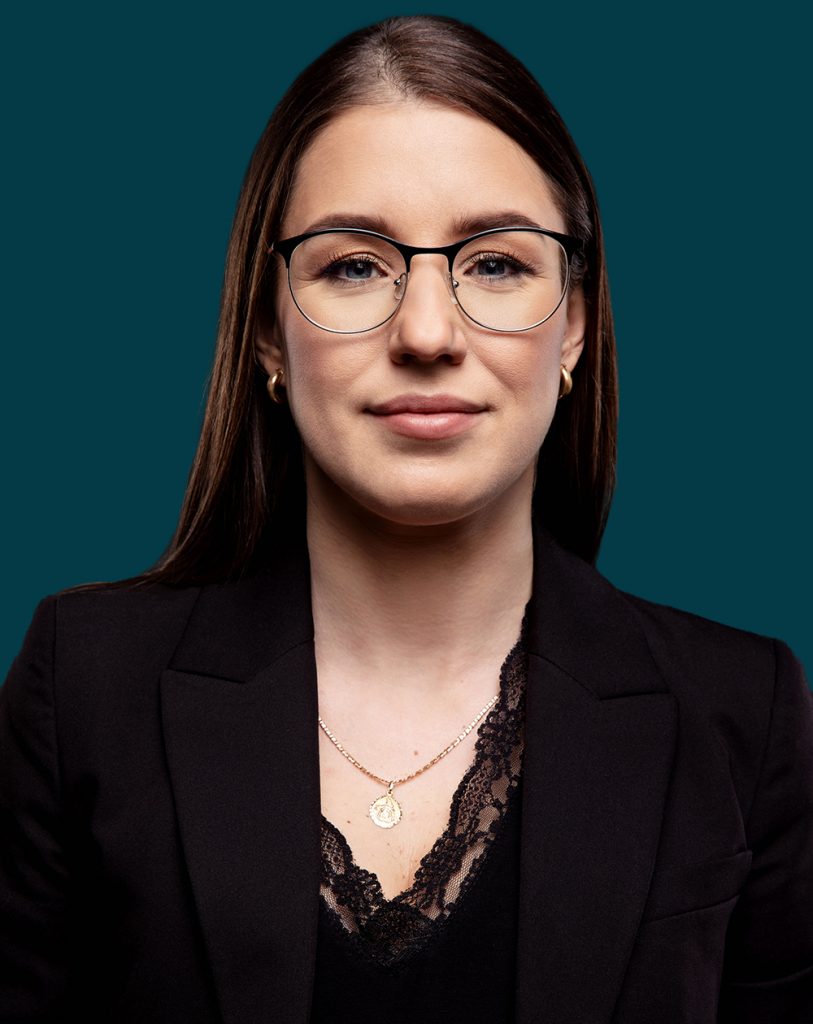 About
Alicja Kaszuba Owner
I am a lawyer specializing in legal regulations applicable in the field of new technologies, IT and E-commerce.
In a world of dynamic technological and regulatory changes, assistance with compliance matters gains importance and should capture our attention. My experience encompasses not only legal expertise but also an awareness of ethical issues. Together, we can ensure that your projects not only revolutionize the industry but also remain fully compliant with existing regulations, thereby minimizing potential risks.
Contracts are another crucial area of my specialization. Regardless of whether you're a creator of innovative software, an IT service provider, or a startup inspired by new solutions, I am ready to assist you with your contracts. When preparing a contract draft, I ensure it is clear, compliant with current regulations, and includes all relevant aspects. I also carefully analyse contracts prepared by the other party, identifying potential risks, and providing you with a complete understanding of the provisions therein.
My e-commerce services will guarantee the legality of the solutions you implement and reduce the risk of potential disputes or legal non-compliance. A thoughtfully crafted terms and conditions document for your online store will streamline your internet sales and provide protection against potential consumer conflicts, negative feedback, and potential penalties. Equally significant is the appropriate design of your online store and the preparation of all documentation associated with data privacy and electronic marketing. Allow me to lend my assistance in all of these endeavors.
I also have vast experience in representing Clients in court and at administrative authorities. My qualifications as an attorney-at-law and many years of practice in the courtroom allow me to effectively defend your interests.
I invite you to collaborate so that we can elevate your project to a higher level while ensuring strong legal foundations and ethical values. My mission is to guide you through the maze of legal regulations, providing clarity amidst the intricacies of law for your innovative endeavor.
Decode the Law!
// Services
Our advantage is an individual and professional
approach to your affairs.
Contracts
A successful contract requires practical and flexible solutions.
We specialise in contracts, in particular civil law and copyright law:
We explain all the provisions of the contract and suggest solutions.
We explain all contractual provisions and suggest solutions.
We conduct risk audits.
We assist in conducting negotiations.
E-commerce
We understand modern business needs.
We provide comprehensive support for entities conducting their operations online:
We prepare the necessary documentation (terms and conditions, policies, etc.).
We handle agreements related to digital services and content.
We offer legal support for e-commerce. We develop and review documentation related to conducting online sales.
We provide legal advice on law-compliant design of e-commerce websites, e-marketing, newsletters, contests, blogs, and collaboration with influencers.
Compliance
Effectively manage your legal risks.
We assist in identifying and assessing issues and risks to anticipate and design appropriate legal solutions.
We monitor EU regulations and guidelines to ensure your company's compliance.
We will prepare the necessary procedures, codes, and guidelines for your company.
We will manage the whistleblower reporting processes.
We will audit your company for compliance.
Personal data protection
With us you will take care of the legality of the processed data.
We will design and help deploy appropriate solutions for your company.
We will draft the relevant documentation.
We will draft data processing agreements or contractual clauses for you.
We will conduct a GDPR compliance audit of your operations.
We will manage notifications and incidents promptly.
Litigation
Many years of experience in professional representation speaks for us.
We offer:
Representation in civil, commercial, tax, fiscal, and administrative proceedings.
Representation and assistance in out-of-court dispute resolution proceedings, i.e. negotiations, mediation, judicial and ad hoc arbitration.
Ethics of technology
Responsible and ethical technology in design.
We draft ethical codes and assist in preparing impact assessments.
We monitor EU regulations and guidelines related to technologies to ensure compliance for your company.
We help identify and assess compliance issues and risks when designing, developing and using technology, including artificial intelligence, to anticipate and design appropriate solutions.
We develop customized documentation tailored to the client's needs.