//Law Firm
DecodeLaw = <
Odkodujemy prawo

>;
We love law and IT

= true

;


Always

engaged (

!

):|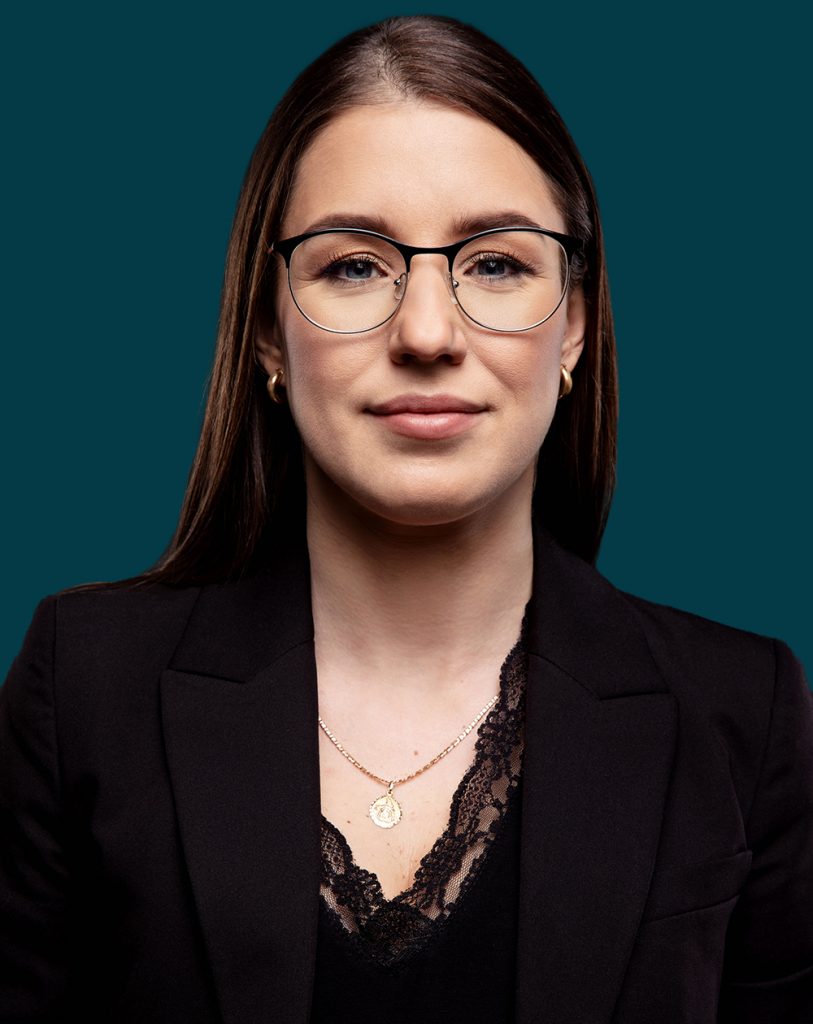 // About us
Alicja Kaszuba Lawyer
Moją kancelarię stworzyłam z potrzeby świadczenia pomocy prawnej w sposób elastyczny, nowoczesny oraz dopasowany do indywidualnych potrzeb moich Klientów. Moim celem jest udzielanie pomocy prawnej w sposób profesjonalny i wygodny dla Klienta.
Przeprowadzę Cię przez zawiłości systemu prawnego, dokonam diagnozy sytuacji i znajdę rozwiązanie Twoich prawnych problemów. Po prostu – odkodujemy prawo!
Services are provided in Polish or English.
// Knowledge and experience
Postgraduate Studies - Law of Modern Technologies at Koźmiński University in Warsaw, Poland;
Postgraduate Studies in Tax Law at the University of Warsaw, Poland;
Personal Data Protection and Privacy Law course, organized by the Council of Europe;
Elements of Artificial Intelligence course, organized by the University of Helsinki;
Intellectual Property in IT Contracts course organized by Maruta.pro, Warsaw, Poland;
IT School for Lawyers course at Kozminski University;
kurs IT/AI Law School organizowany przez Akademię Leona Koźmińskiego i Uniwersytet w Padwie.
// Services
Our advantage is an individual and professional
approach to your affairs.
Contracts
A successful contract requires practical and flexible solutions.
We specialize in civil law and copyright law contracts:
We draft a contract or advise on ongoing contracts;
We explain each provision, suggest solutions and audit risks; We assist in negotiations.
We meet the needs of our Clients - We comprehensively represent them or provide consultation and guidance.
E-commerce
We understand modern business needs.
We comprehensively support entities conducting their business on the Internet:
We prepare the necessary documentation;
We support digital content contracts;
We offer legal services for e-commerce;
We develop and review documentation related to the conduct of online sales;
We provide legal advice on the legally compliant design of the online store website, e-marketing, newsletters, internet contests, blogs and cooperation with influencers.
Lawyer by design
We will take care of your business from A to Z. We provide comprehensive legal services to the entrepreneur.
We offer services tailored to your needs. Regular legal service is an investment in security and a sense of stability. With us you will find favorable solutions tailored to your business, because the offer of services will be adjusted individually to your needs. Together we will take care of your company's legal needs.
Compliance
Effectively manage your legal risks.
Our services include the development and implementation of: whistleblower policies; compliance policies; codes of ethics; anti-corruption policies; conflict of interest policies and more. This means that:
We will prepare the necessary procedures, codes and policies for your company;
We will support whistleblower reporting processes;
We will conduct a compliance audit at your company.
Personal data protection
With us you will take care of the legality of the processed data.
We offer comprehensive services in the field of personal data protection:
We will design and help implement appropriate solutions for your company;
We will prepare the appropriate documentation;
We will prepare agreements or contractual clauses;
We will audit the compliance of your business with RODO;
We will provide ongoing support for notifications and incidents.
Cyber Security
This is where fast and decisive response counts.
We represent Clients in courts and towards public entities;
We draft notices of cybercrime;
We assist in the identification and enforcement of obligations under the National Cyber Security System Act and RODO.
Litigation
Many years of experience in professional representation speaks for us.
We offer:
representation in civil, commercial, tax, criminal and fiscal court proceedings and administrative proceedings;
representation and assistance in out-of-court dispute resolution proceedings, i.e. negotiations, mediation, judicial and ad hoc arbitration.
Ethics of technology
Responsible and ethical technology in design.
We draft codes of ethics;
We monitor EU regulations and guidelines on modern technology to ensure your company's compliance;
We help assess ethical issues and risks during the design, development and use of modern technologies, including artificial intelligence, in order to anticipate and design appropriate legal solutions;
We develop customized documentation.
Kancelaria świadczy usługi w postaci porad prawnych i konsultacji w formie online.
Book a consultation